Highlights
The COVID-19 outbreak upended normal life and forced us to rethink the way we went about our day-to-day activities. The inability to travel and meet with colleagues, contractors and clients slowed down activity across the board. There were some silver linings: communities came together, we developed cutting-edge technologies and digital solutions, and made great strides in healthcare and vaccines.
Rebuilding to come back stronger
We offered many advisory solutions that shortened the path to recovery. We also did not stop our work on climate change. Our advisory services have been key to helping clients keep their long-term investment plans on track, laying the foundations for a green and digital recovery.
The European Investment Advisory Hub, funded and managed by the European Commission and the European Investment Bank, helps identify, prepare and implement investment projects across Europe. Since its launch in 2015, we have received requests for support, either directly or via our partner networks, from more than 3 300 project promoters. The Advisory Hub works across a breadth of sectors, including climate and environment, innovation, infrastructure and SME access to finance. By working closely with public authorities and partner institutions, we support all phases of the project cycle and facilitate access to finance. With our help, more than 220 projects have qualified for EIB lending, with estimated total project investment costs of close to €50 billion. Around half of these projects were also considered eligible for support from the European Fund for Strategic Investments.
+ Read more
No pause on climate action
The Advisory Hub plays a key role in building awareness and capacity in the market for green finance. We helped a consortium of German public and private sector stakeholders plan a network of hydrogen refuelling stations, encouraging greater use of cleaner vehicles. In Athens and Thessaloniki, electric buses will be added to the transport network, lowering CO2 emissions and reducing noise. Our advice also helped the Greek local authorities secure EIB financing and funding from the European Union for their projects. Our work increases sustainable finance, supports Europe in meeting the Green Deal's goals, and helps the EIB follow the Climate Bank Roadmap.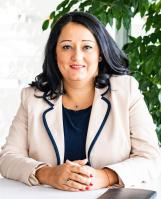 "With a strong commitment to climate action in the crucial decade ahead, advisory services will continue to play a vital role at the Bank. Our advisory work identifies the best path forwards to create a greener future."
Lilyana Pavlova, Vice-President, responsible for advisory activities
We are helping cities and regions build their own advisory teams and boost sustainable investments on the ground. The Advisory Hub is making more funding and technical support available to partners national promotional banks and institutions.
With an increasing number of national promotional banks and institutions advisory programmes now being funded by the Advisory Hub, we will be able to help even more sustainable projects over the remainder of the Hub's mandate and as we transition towards Invest EU.
Thriving through digitalisation and innovation
Digital technology has become increasingly important as businesses strive to recover from the pandemic. Already greatly hurt by the lockdowns, small and medium businesses often lack the digital tools necessary to get back on track. The Advisory Hub is making it easier for these businesses to take advantage of digital technologies and be better prepared for challenges such as the coronavirus crisis.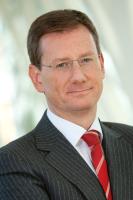 "A digital recovery has moved towards the top of the agenda of many countries and businesses. The Hub's advisory services seek to help Europe's entrepreneurs overcome barriers to invest in new technologies and reach their maximum potential."
Simon Barnes, Head of Advisory Services
Looking to the future
Building upon the success of the European Fund for Strategic Investments, the European Commission's new InvestEU programme will bring together many previously separated financial instruments and make funding for projects simpler and more flexible. The future InvestEU Advisory Hub will also be the entry point for project promoters and intermediaries seeking advice and technical assistance for their initiatives, investment platforms and projects. The new structure, to be led by the European Commission, will offer an integrated package of advisory support, with an increased focus on project-related advice to underpin investment and related financing opportunities.
The EIB will remain the European Commission's main advisory partner under InvestEU, helping to support the climate, digital and social objectives of the European Union over the next years and building on the experience and success of the European Investment Advisory Hub.
- Read less
The Hub in Numbers
We provide support in three key ways: comprehensive information and guidance via our website; tailored assistance to develop and implement projects and investment platforms; and light advisory support when projects just need that little extra push.  Additionally, we build clients' and partners' knowledge by hosting events, workshops, training and coaching across a breadth of topics.
Not only a powerful communication tool
Our website encourages clients to explore a range of advisory alternatives and funding programmes. We had almost 30 000 visits to our website in 2020, more than double that of the previous year.
Light strategic advisory support
In some cases clients only require a couple days of advice to get their projects on the right track. We call this light strategic advice. The Advisory Hub has provided such support to more than 1 400 project promoters in the transport, energy, innovation, and circular economy sectors.
In-depth support
Since its launch, the Advisory Hub has received almost 2 000 direct requests for more in-depth support. In 2020, cohesion countries continued to submit the highest number of requests, seeking assistance to identify, prepare and implement many innovative investment projects.
We work closely with clients to design tailor-made support. An expert establishes the details of the assignment, including the sector, scope, development stage and the nature of the underlying investment. Achieving a clear overview of the project and determining the advisory needs are vital for an assignment to be impactful.
The tables below show the breakdown of those assignment requests that have received specific EIB and/or partner in-depth support.
Initiatives
Apart from direct support to project promoters, the Advisory Hub also engages in more "horizontal" initiatives, often in collaboration with the European Commission. It also supports other sector specific mandates, by providing complementary or reinforcing support to these. We also work with local partners to reinforce our local presence and ability to help smaller promoters and their projects. What follows is an example of some of these.
Partners
The Advisory Hub has made it a priority to work with local partners across Europe. In 2020, we expanded our network and improved ways of collaborating to give more assistance on the ground to clients. The Advisory Hub's partner network includes more than 40 institutions. By the end of 2020, almost 30 cooperation agreements were signed with national promotional banks and institutions and other local partners. More than 90 advisory requests originated from national promotional banks and institutions. More than 80% of these requests came from partners located in cohesion countries, helping to deliver on one of the Advisory Hub's priorities to raise awareness and deliver more support in these regions.
A call for collaboration
The Advisory Hub has provided both bespoke assistance and grants under a call for proposals from national promotional banks and institutions. The call supports partner banks that express interest in creating or improving advisory services to help local projects. The call for proposals was open until June 2020. During this period, the Advisory Hub received 21 applications. Of these, 16 moved forward to negotiations. The total value of underlying programmes undertaken by the partner banks is expected to be around €10 million. By the end of 2020, 11 funding agreements had been signed, and the remaining agreements are expected to be concluded in 2021.
Around 150 advisory assignments have been undertaken by the partner institutions.
Below are some examples of this support.
Advice for small businesses
The European Investment Advisory Hub, through its partnership with the European Bank for Reconstruction and Development (EBRD), provides advisory support to many small businesses that often have a hard time finding professional advice and financing. This cooperation has supported almost 300 advisory assignments, funded by the Advisory Hub.
Behind the scenes
Meet the specialists behind the success stories of the Advisory Hub.